Chat Roulette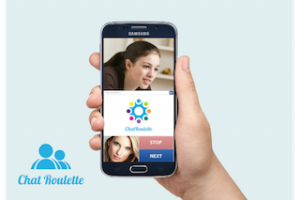 Chat Roulette was launched in 2009 by Andrey Ternovsky, a 17 year old high school student from Moscow. The concept of the site is simple – you chat to a random stranger from anywhere in the world via a webcam. If either you or the other person doesn't want to continue chatting, one of you will hit 'next' and you'll both move on someone else.
Originally, the site had just twenty users at the launch in November 2009, but grew quickly through word of mouth, the number of people at the site doubling on a daily basis. Just over a month after the launch.
Chat Roulette had 50,000 users and by the following March, 1.5 million people were using the site.
Chat Roulette Sign Up
Sign up at the site is extremely straightforward; just give your name, e-mail address and password to set you on your way. The site itself is actually quite basic, a large white background, with the two webcam windows on the left-hand side. A large chat area encompasses much of the rest of the screen, and users can also display info about themselves in this window.
Chat Roulette User Experience
So, does Chat Roulette actually achieve what the name of the site implies? Is it a site that you'll go on, meet someone random, have a chat with them and then move onto someone else?
Well not exactly…
Having logged on for the first time, the very first person I saw was a particularly bored looking young man from China. I would have liked to go into more detail, but within a second or two he was gone. I quickly realized that he had taken one look at me and moved onto someone else – guessing he wasn't interested in chatting to a man the other side of thirty.
Next up was another young man from Turkey. He was obviously quite tired, as he was still in bed. A procession of men followed, most of them wearing clothes, but this wasn't always the case, and I become an expert at hitting 'next' quicker than the other person.
Interspersed within these 'meetings' were pictures of women in various stages of undress, asking if I want to join them on skype for a fee, or promoting other chat sites within the sex industry.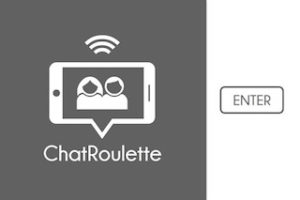 These meetings took up the majority of the time – however, there were some random interesting moments. There was a middle-aged man playing the piano particularly well. This was my longest encounter of the session – clocking in at around 45 seconds. This was the only time I actually the time I actually chatted, leaving a comment praising his play – I got a 'thanks, man' in return.
There was a woman wandering around doing housework, not particularly engaging with the site as she was too busy shouting at her dog. I wondered if she had signed up at the site, or if the dog had.
There were two men from the US doing Martial Arts in slow motion with Celine Dion playing in the background – this really messed with my head. I also encountered a picture of a dinosaur with a sign above saying 'I will kill you'. This would have worried me if it hadn't been for two reasons – first that dinosaurs are extinct, and secondly that I didn't believe it was a real dinosaur as they generally have trouble operating a webcam (their fingers are too big).
Perhaps the funniest meeting I had was with a guy who rapping along with Eminem whilst juggling. Sadly he wasn't a very good juggler or a very good rapper, but I'm sure he has skills in other parts of his life. Other random encounters included a meeting with a vase and a pair of skis – didn't find either of these particularly chatty, so I think they were on the wrong site.
Chat Roulette – Summary
Chat Roulette is the kind of site that will not appeal to all, although for users of 25 or under there may be an attraction – the site is most definitely not suitable for children. It's not for the easily offended, so if you don't want to see a procession of half (or fully) naked men, or you take offense to being given the finger, it's not the site for you. It can be fun in places, surreal in other places, but you'll only get out of the site what you put into it.