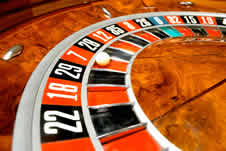 Roulette is more accessible than ever before as more online casinos offer this game and there are more ways to safely access these sites.
The increase in options is ideal for players who want to play for money but also for players not wanting to invest real money as the plethora of choices to practice free roulette is quite large.
In this piece, I look at the different ways you'll be able to practice roulette game for fun online. I will also take a look at some slightly different fun based variations of the roulette game.
Where Can I Play Roulette For Fun?
Obviously, your first option is to head to an online casino.
Some casino sites will let you play without even registering, whilst others will let you play after registering, but not require you to deposit money. When playing roulette for fun, you'll be given a virtual chip stack and be able to place all of the bets you would when playing for money.
Roulette For Fun – Online Casino Options
One particular US site that offers a free roulette game is the Bovada Casino.
Go to the site and click on 'instant play' and then select 'table games'. When you choose the version of fun roulette you want to play you'll be asked whether you want 'real play' or 'practice play' and having chosen the second option you'll be ready to go.
You'll also be able to enjoy free games at the Betfair casino.
There is no need to log in, you'll be able to enjoy demo versions of roulette for fun with no money which are exactly the same as the real money games but with free chips. You'll be able to play a wide range of games including American, French and European roulette alongside some entertaining variations including multi-wheel roulette and Marvel roulette.
Roulette For Fun – Social Sites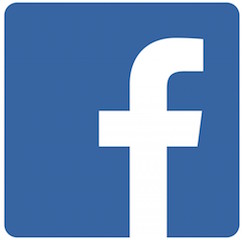 The one option is to play for fun on a social networking site like Facebook. You'll find a number of roulette games, although these offer a slightly different format from the casino games. You'll be given a number of free chips when you join and you'll use these to play against other players. You'll also be given free chips every day.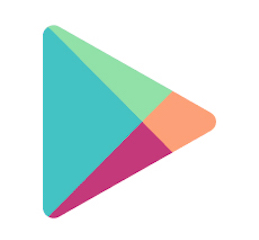 In general, these free roulette games are pretty basic in terms of graphics, but they do add a social element to the game, and it's very easy to invite friends and family along to play roulette for fun. An excellent game found in Google Play is Roulette Arena which features several leaderboards and the chance of winning trophies.
iPhone user can also enjoy playing online roulette for fun. The selection of roulette games to practice may not be as ample as on Facebook or in the Google Play store but one can find something suitable to his likes. The game that stands out in terms of being quite useful to practice roulette as well as to learn all the roulette rules is Roulette – Casino Style!
There are also stand-alone sites which specialize in offering roulette games for fun. These are not usually as good graphically as the 'play money' versions at online casinos or social site options.
Tip: Playing roulette is much more fun when you have a chance to winning real money. You should take the advantage of the many roulette bonus offers from our recommended online casinos when you are ready to play for real money.
Practice Roulette For Fun – Game Variations
Mini Roulette by PlayTech
This is a fun and colorful free game of roulette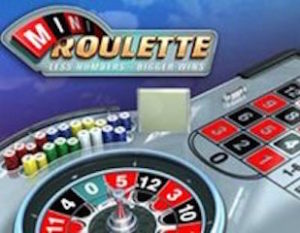 You'll notice immediately that this game is played on a much smaller than usual wheel featuring the numbers 1-12 and a single zero. All of the normal betting options are available including red/black and odd/even. Column bets are also available which pay out at 2 to 1, as are bets on 1-6, 7-12 and 4-9 which are even money bets.
This game can be played quicker than a standard roulette game due to the spin time being only a few seconds. This is an ideal game if you have a spare few minutes to enjoy at an online casino.
Spingo by MicroGaming
This game offers a hybrid of roulette and bingo.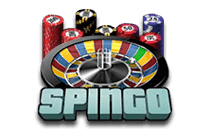 The wheel doesn't feature numbers, just repeating slots of three different colors and a single green slot. Instead of a small ball careering around a bingo number will emerge from a tube in the center of the wheel. There is a variety of betting options. You'll bet on the number of the ball which can be between 0 and 10. You'll also be able to bet on which colored slot the ball will land.
This game looks very good and is also offers something different from the usual free roulette games.