Mobile Roulette
Mobile roulette is a favorite way for players to enjoy the traditional casino game on an Android phone and tablet computers, iPhones, or iPads.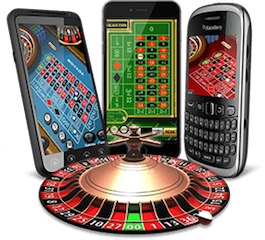 Online casinos on desktop computers first helped players bet on the Internet, but the mobile roulette casino is becoming the mainstream way to bet online. Due to advancements in mobile technology over the past 5 to 10 years, mobile casinos powered by HTML5 and Flash technology allow gamblers to play at their convenience anywhere they have Wi-Fi service.
When playing mobile roulette for real money, players need to know the mobile roulette options. This article provides a list of the best mobile roulette casinos, along with the factors that make a mobile casino the best: deposit bonus, game selection, and payout percentages.
We discuss American and international roulette casinos, plus the best sites for devices like iPhone and iPad. Once finished, you'll have the information you need for the best mobile roulette experience possible. Let's discuss the best roulette casinos.
Best Mobile Roulette Casinos
Mobile roulette should be divided into two categories: international and American roulette players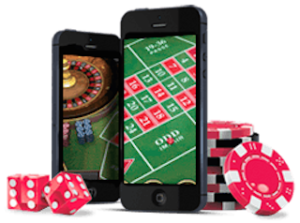 Choosing the best site depends on the devices used and game preferences. These different from country-to-country and region-to-region, so we give readers from around the globe recommendations below. American mobile casinos offer bigger welcome bonuses, while European and international mobile casinos have slightly higher payout percentages (due to fierce competition for customers).
Each of the sites below offers European Roulette, French as well as American Roulette, and hundreds of other of the best casino games you surely will enjoy playing on your smartphone.
Best US Based Mobile Roulette Casinos
Best US Based Mobile Roulette Casinos
US Casino
Welcome Bonus
Number Of Games
Payout Percentage
Slots.lv
$5000
160+
97.50%
Bovada Casino
$3000
160+
97.77%
BetOnline Casino
$2500
100+
97.33%
Best International Mobile Roulette Casinos
Best International Mobile Roulette Casinos
Int'l Casino
Welcome Bonus
Number Of Games
Payout Percentage
888 Casino
Up To $888
85+
96.44%
Betway Casino
Up To £1000
150+
98.79%
How To Play Roulette On Mobile
Learning how to play roulette on mobile is easy; mastering mobile roulette on a smartphone is simply a matter of learning the game controls. A typical round of betting is the same as it would be in live roulette settings. To play mobile roulette, you might need a refresher, so here's a step-by-step recap of a roulette spin.
Step 1: Place Bets
Place one or more bets on the roulette layout. Choose inside bets for big payouts or outside bets for better odds of winning
Step 2: Spinning The Wheel
The mobile roulette wheel spins and the ball rolls around the wheel. The graphic "No More Bets" appears and the ball goes into a pocket. This is the winning number
Step 3: Clear The Losing Bets
The croupier clears the losing bets off the table. What's left are the chips for the winning bets
Step 4: Pay The Winning Bets
Next, the croupier pays out the winning bets, based on the payout table and the number of chips wagered on each
Step 5: New Roulette Spin
The process begins anew. Make more bets, spin the wheel, and collect winnings. Players can quit the game between spins at any time
Mobile Roulette Free Bonus
Important: Mobile roulette free bonus is promotional cash players receive when they make a deposit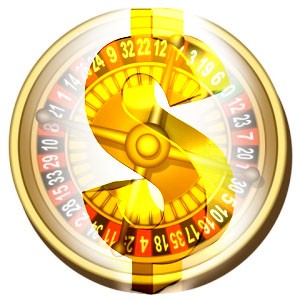 This is real money for mobile roulette and not some kind of Monopoly money. To withdraw the free cash, you'll need to match a wagering requirement. Once the rollover requirement is met, you can withdraw the bonus money. For example, Slots.lv offers a $5000 welcome bonus to American players, while BoVegas offers a $4000 deposit to international players. The BoVegas deposit bonus is huge compared to other top UK, continental European, and Asian mobile roulette casinos.
Mobile Roulette Technology
Mobile roulette apps exist for several operating systems. The best mobile casinos offer Android and Apple IOS downloads, which I discuss below. Roulette for mobile smartphones also needs a live chat feature, to increase the social interaction and entertainment factor of the game.
Play Roulette On Mobile – Android
The most popular method for playing roulette in the mobile casino industry is playing Android roulette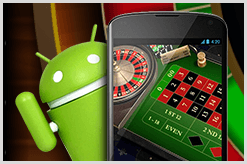 The Android operating system is compatible with a wide range of smartphone brands, including Samsung Galaxy, Moto Z, LT, HTC, Motorola, One Plus Five, and Google Pixel. Android on Google Play has the most gaming app designers, so the sheer number of exciting games available is a key reason for its popularity. To player roulette on an Android phone for real money, though, remember that you'll need to go to a mobile casino and download the Android app.
Play Roulette On Mobile – iPhone
iPhone roulette isn't only popular in the US mobile gaming market but also all over the world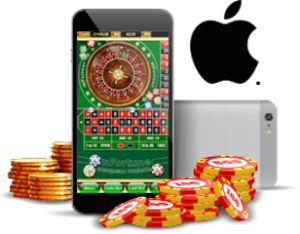 The Apple IOS operating system works with iPhone, iPad, and iPod Touch devices. Through the Apps Store, IOS offers frequent updates, the fastest patches, and the overall best tech support in the mobile phone niche. Once again, keep in mind you'll need to the IOS roulette app on a mobile casino like those listed above if you want to gamble on iPhone mobile roulette
Mobile Roulette Chat
Mobile roulette chat makes real money gaming sessions more exciting
Roulette is a social game, with players having conversations as the game plays out in a leisurely setting. The live chat feature allows you to converse with others at the roulette table, much like texting with friends would work. When you play mobile roulette with live chat, the game has all the entertainment that it would have in a brick-and-mortar casino.
Mobile Roulette Free Play
Tip: If you want to try out our recommended casinos or learn the game a bit better you should first try playing mobile roulette for free before venturing out to play for real money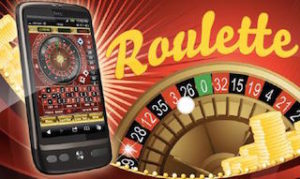 Free mobile roulette is available on social gaming sites, but casino websites have mobile roulette free play options to play. Mobile casinos are the best sites for free roulette because they allow you to familiarize yourself with the software while you play. Once you're ready for real money mobile roulette, you'll know the controls and be comfortable with the layout.
Players can download mobile roulette apps after a free registration with no obligation, so all you'll need to start playing mobile roulette for real money is to fund your account.