Cool Cat Casino Review
Cool Cat Casino was formed in 2002 and is based and licensed in Costa Rica.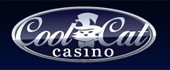 This site has a strict 'no-gimmick' policy and their main priority is to make sure all of their gaming practices, rules and bonuses are 100% clear. They also focus on fairness, their software tested and certified by CDS – their software also featuring advanced disconnection protection meaning you'll be able to continue when inadvertently losing a connection. Cool Cat Casino is a site that welcomes US players.
The site makes use of Real Time Gaming software and together they make a great team. RTG produce a great range of casino games and have linked up with many of the top casino sites within the industry. To play the full range of games you'll have to download the casino software, although the majority of the games are also available on the browser including many of the popular games.
Our Recommended Online Roulette Casinos
Cool Cat Online Roulette Variations
You'll find both the American and the European versions of the game at Cool Cat Casino.
The main difference between the two is that there is an extra zero in the American Roulette game, which means you'll be paying a larger house edge. Because of this fact, all experienced Roulette players will choose the European game over the American game. One other difference between the two games is that you'll find more betting options in the European Roulette game – with 'voisins du zero', 'orphans' and 'tiers du cylindre' bets available.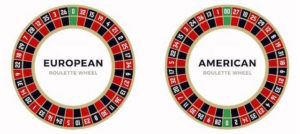 The game features a medium sized wheel and a large betting area. The color scheme is good with a sky blue betting area and the graphics are good, but not quite as lifelike as some other roulette variations you'll find online. Gameplay couldn't be more straightforward. To place a bet you'll decide how much you want to place on each bet by clicking the relevant chip amount, be it just one or a combination of one or more – the total chip/s amount will be shown under the wheel.
You'll then click on the relevant section of the betting grid to place the bet. If you make a mistake, a handy feature is the 'remove' button, which will only remove the last bet you placed – 'clear all' does exactly that. When ready you'll hit 'spin' and within seconds you'll know the result. For clarity, there is a close up of the winning area of the wheel displayed at the top of the screen. A 'repeat' button will place the same bets you placed before the last spin. A good feature is an option showing the results of previous spins.
Cool Cat Casino Review – Games Selection
This casino features all of the games you'll find at a land-based casino and many more.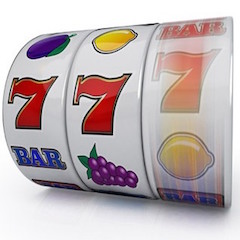 The most populous area of the site is the slots section where you'll find a great variety of theme based games. You'll find both three wheel and five wheel games, games with varying amounts of lines and games with progressive bonuses. You'll also find the 'Real Series Video Slots' which offer random jackpots, a great feature of Real Time Gaming.
Aside from roulette, other table games include Baccarat, poker variations and a good selection of Blackjack games. Video poker fans are greatly catered for with thirteen variations of the game. Other games on offer include Bingo and Keno.
Cool Cat Casino – Depositing And Withdrawing
You'll find a variety of deposit methods at this casino. Many users use Visa or MasterCard, possibly the most straightforward method. Users from outside the US/Canada can use Neteller. You'll also be able to make a deposit using a wire transfer, a good option for North American users who might be having trouble depositing with a credit card.
Withdrawals From Cool Cat Online Casino Account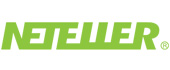 Withdrawal methods include cash deposit, Neteller, a couriered check, or a wire transfer. Any withdrawals that don't meet the cash out requirements will be denied within 72 hours, and that pass this will be approved within 10 to 15 business days – which seems a long time seeing as it's already clear the requirements have been met.
Having waited this amount of time, players will be contacted within another 48 hours after approval to verify personal information and to discuss payout options.  In comparison to many online casinos, the withdrawal process seems very convoluted.
Cool Cat Casino Bonus
The casino has a 1000% bonus explosion.
Having signed up you'll automatically see your account credited with $100. You'll then have five days to play a variety of slots games and your closing balance will act as a sign-up bonus. For example, if you win $500 you'll receive a $500 sign-up bonus (and not $500). Unfortunately, you'll not be able to play roulette with this bonus, as they'll void any and all winnings generated whilst on the bonus.
The bonus money is noncashable, only to be used to generate winnings, but cannot be withdrawn as part of the winnings. This bonus comes with a 30x playthrough requirement and 60x for table games and video poker so you need to pay close attention to what games you play for real money.
Cool Cat Casino – VIP Club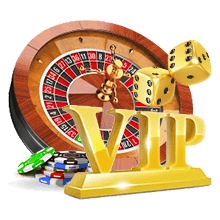 As well as above mentioned, you'll be able to take advantage of the various VIP bonuses, offering no rules bonuses and match bonuses – the no rules bonuses not requiring a playthrough requirement. This is part of the VIP club featuring five different levels.
Benefits of joining the VIP club include welcome chips, cash outs with free chips, comp points that rise as you move through each level, unique gifts and even personal account managers for players at the top levels.
Cool Cat Casino Review – Wrap Up
Cool Cat Casino is a vibrant site with many great casino games available, the slots on offer being the highlight of the site. There are however some downsides to the site. Firstly, you should ensure you read the terms and conditions before claiming a bonus. These can be complicated and bonuses can be voided by playing the wrong game. Also, the payout process is very lengthy, which is somewhat unnecessary.