How To Beat Roulette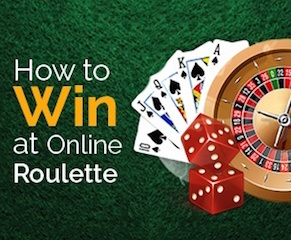 The thrill of beating Roulette has challenged the minds the smartest gamblers for centuries. Complex systems and betting strategies have been created to try and get an edge over the house. Yet, all these years later, casinos still welcome systems bettors to their tables – at the same time as cracking down hard on card counters who gain a tiny edge at the Blackjack tables.
This page covers the topic of how to beat Roulette from several different angles. First, I have explained why any wins are short-term. Roulette betting systems are covered next – these have a fatal flaw, though they can be used to balance out short-term variance. After that, I will list some of the ways in which you can reduce the house edge to a minimum are covered.
Keeping the casino advantage small ensures your bankroll will last longer, hopefully long enough to enjoy some positive variance.
How To Beat Roulette – Importance Of House Edge
Roulette games have a house edge built in into each game that is played.
Here are the base house edge advantages in percentage for each roulette game:
This edge is a mathematical certainty – any set of results from betting in this game will converge on the true edge more and more as the number of spins increases.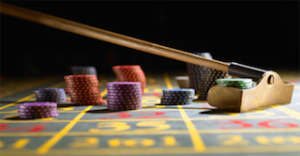 This small edge is the reason that casinos make billions each year, while the creators of 'fool-proof systems' for Roulette make money only by selling their systems to other people. Betting systems will not beat the house edge over time.
In fact, from a purely mathematical point of view, no complex system can beat any series of truly independent events (spins) with an inbuilt advantage to one side.
How To Beat Roulette – Lowering The House Edge
You can enjoy some big wins in the short-term from roulette games. The best approach is to keep your bankroll in-play as long as possible. This gives you the maximum time to enjoy some of the positive swings of fortune – and to spend longer enjoying the games. Here are three tested methods by players around the world to keep the house edge down:
Choose The Right Variation
There are three main types of Roulette game to play for real money.
The American wheel has two green zeroes (the single and double zero), the European game has just one zero, and the French rules have one zero and return half of your stake on even money bets if the ball lands there. Picking the most appropriate roulette wheel, the lowest house edge will allow you to play longer as your bankroll won't disapear too fast.
Make Sure Bonus Offer Includes Roulette
There are big differences between the bonus offers at different casinos to play for real money.
You should check for two things before you deposit. First, the play-through requirements can vary considerably. These range from 20x your deposit to 50x or more. Some casinos include both the deposit and bonus amount in this calculation effectively doubling their stated wagering requirement.
You should also check what proportion of your clearance rate roulette counts for. This will vary from zero at some casinos, though to 25%. Some operators differentiate high-risk bets from low-risk ones and count only the higher risk wagers.
Check Casino For Ongoing Rewards
Some casinos are better than others at rewarding their loyal players with extra bonuses and offers.
Nowadays, you really should not be playing online Roulette games without enjoying some type of deal. These can include reload bonuses, free spins, comp point schemes and for the high-rollers even more exclusive offers. If your casino does not have a comprehensive system of ongoing rewards, then it is time to find one that does.
Roulette Betting Systems – Short-Term Variance
Most Roulette systems work by doubling stakes after losses.
Many systems hide this basic structure behind more complex bets and bet sizing. In reality, there are few systems which are not variations of the famous 'Martingale' betting in one way or another.

By doubling the bet after losses, you will take advantage of the random nature of even money chances only rarely producing long runs. For example, runs of 8 or more odd numbers are very infrequent. You keep doubling, and usually, you'll get your original stake back. This works to smooth out the short-term losses. You'll find that using this system results in many sessions with small wins.
The Fatal Flaw Of Betting Systems
The fatal flaw is that a run of adverse results is inevitable.
Eventually, you'll be doubling your stake and find that 10, 20, 40, 80, 160, and 320 goes the wrong way. The next double requires $640 to win back your initial $5 stake. This is where things get dangerous. Assuming you did not breach the table limit and have the bankroll, you are risking a lot of money on an individual spin with a negative player edge to win just $5. Systems bettors will dismiss this scenario for months, and some even for years. However, eventually, this math will catch up with them all.
Fortunately, there are some smarter ways of going about enjoying short-term wins from the Roulette table – and enjoying this entertaining game along the way.