IGT Roulette Software
When it comes to longevity, it's hard to top IGT in the gaming software industry, having been active since the early 1950's and public since 1981.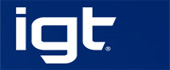 The company has grown from strength to strength since then, being listed on the New York Stock Exchange in 1991, made the BusinessWeek "50 Top Performing Companies List" in 2003 and was number six on the "25 Top-Performing Stocks of the Past 25 Years" list produced by USA Today in 2007.
IGT is based in Nevada and was previously known as Wagerworks and are now one of the most popular online casino software developers. However, IGT is not just a company that offers online casino software, offering both gaming systems and software to land-based casinos and were innovators in linking up casinos to offer amazing bonus prizes through gaming machines. This led to one lucky player at the Pahrump Casino in rural Nevada winning a stunning $18.8 million with a penny slot jackpot.
IGT's Roulette Variations
IGT has a good selection of roulette games used by many popular online casinos with perhaps the best versions being their great selection of "alternative" Roulette games. Here is a run-down of all options available for you to play for real money at IGT online casinos.
Standard Roulette
Here you'll be able to play both European and French Roulette slightly better than the American game in the fact that with just one zero (as opposed to two) there is less of a house edge. This game features a larger wheel than you'll find at many online casinos, with a betting area overlaying the screen. The graphics here are particularly good, and you'll not have any trouble following a particular number.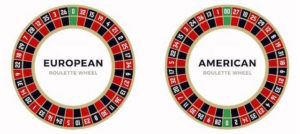 A history window to the right of the screen details the result of previous spins and an auto-bet option is a handy feature allowing the player to make up to 25 auto spins. A turbo option gives the player the chance to play the game much faster than usual great for the adrenaline junkie or the more impatient players.
Double/Triple Bonus Spin Roulette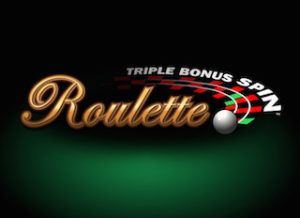 These games feature a slightly larger than normal "bonus" well, which gives you the opportunity to move into a bonus round when you bet on and hit the bonus. This will bring up a separate wheel, with either two or three rings, increasing the prize if you hit the bonus well again.
The bonus amounts are displayed on screen some of these numbers are big.
Three Wheel Roulette
This features one wheel with three spinning rings. One bet will cost you three times your stake but you'll have three chances to win. You'll also be able to place side bets here, based on the wheels all landing on the same color, straights, three of a kind and many more.
Pinball Roulette
This game features standard betting, but instead of a wheel, you'll be taken to a pinball table, with the numbers sliding across the bottom of the table – one of which the ball will land in. If winning, you'll be able to play a bonus round.
Hot Streak Roulette
This game features a standard wheel, but you'll be given the chance to make big bonuses based upon a side bet placed on a set of six numbers. This is a progressive bonus, multiplying every time you hit one of those six numbers in a row.
IGT Game Selection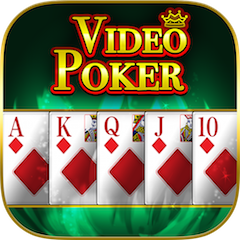 IGT offers a great number of casino games, but by far the most impressive is their selection of slots.  These feature very popular games such as Da Vinci Diamonds, Coyote Moon, the 50,000 Pyramid and 100 Pandas. Big prizes can be won on the progressive Jackpot games of Cluedo, Cleopatra, and Monopoly. Other games include ten different video poker variations, bingo, Keno, Baccarat, Blackjack, and Craps.
IGT At Betfair Casino
You can tell the quality of casino software both by looking at the number of licensees using the software, and the size of the companies. IGT currently supply over 140 online casinos and included in this extensive list are some of the biggest and best in the industry. One such company is Betfair, who use IGT software in their arcade section.
Play Betfair's Arcade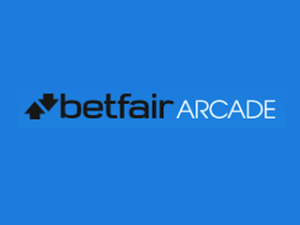 Betfair has a habit of being very good at whatever they set out to achieve and in teaming up with IGT they have hit the jackpot again. The Betfair arcade is slightly different from their casino, with an emphasis as much on enjoying the games as winning money, with much lower stakes available at the arcade.
Having joined the arcade, you'll be able to take advantage of a series of bonuses. These include a free £10 bet for new customers, guaranteed free bets when you wager £50, a free bet every Friday and a bonus bar you can fill by playing a selection of arcade games.