People Roulette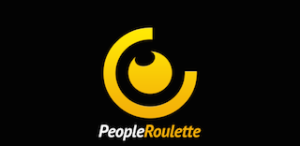 People Roulette is an App, social application, that is available on both Facebook and the Android App store. The site works by connecting you and another user together via webcam streams and the idea is that you'll meet new people and interact.
How To Use People Roulette
It's very easy to get started on People Roulette.
If playing on Facebook you have to ensure your webcam is enabled. Having hit 'start' you'll immediately be met by a random stranger from somewhere around the world. As well as talking to the other individual through the stream, you'll also be able to interact via a chat box under the streams.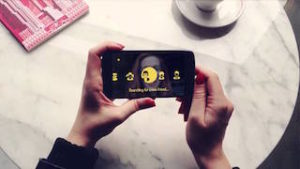 Both you and the other individual have the option of hitting the 'next chat' button, which is enabled after four or five seconds and you'll move onto another random person.  There are various cartoon overlays which you can add to your video stream. For example, you might want to appear from behind a fish tank, or from behind prison cell bars.
You can also add animated 'smileys' to your stream, which includes a love heart, a boxing glove, an angry face or a kiss. These appear above your stream, so, for example, choosing the boxing glove will aim a virtual punch at your chat partner.
People Roulette User Experience
The ad on the App store says 'You can connect and meet new friends everywhere you go, just download and start chatting!', 'Swipe through 2 million users to find your perfect match' and 'It's all about fun and friendship!'. Having read this you have the expectation that you'll go online, find some other chatty people and have a wonderful time.
People Roulette – My Story
I hit start and am immediately met with a stream of a man playing with 'crown jewels'. It was a Sunday morning, I was halfway through my first cup of coffee and there is a naked guy, ugh. Unfortunately, you're not able to move onto the next chat for four or five seconds, so stopping the service was the only option I had (the option of watching this hideous view for four or five seconds wasn't a viable option).
This wasn't a particularly great start to my People roulette experience, but I gritted my teeth and logged back in again. This time I was met by a bearded man staring intently at me. He looked disappointed, probably upset that I wasn't a Playboy model, I looked disappointed as there was a bearded man staring at me. Next up was a young guy of around twenty years old, with headphones and a microphone – this guy was a professional. The next chatter was 'Ali', who was clearly not a professional as he hadn't turned his webcam on.
At this stage, I thought that perhaps I had been unlucky encountering the naked guy first up. But this was dispelled as there was another man who liked to spend his day showing his private parts to random people on Facebook. I did say 'Hi' to a user from Turkey, who offered me a cigarette. I politely turned it down, firstly because I'm not a smoker, and secondly because I didn't fancy a several thousand mile round trips for a free cigarette.
Another user clearly didn't want to chat, as he had a sign stating that he would only chat to 'gerls' – I presume this meant 'girls' but it could also have meant 'gerbils', the jury is out on that one.
Overall I spent around twenty minutes on the site, the vast majority of the time moving onto someone else after the minimum amount of time, with either myself or the other person clicking 'next chat'. In that time I probably encountered around 100-150 people. All but three of the users I encountered were male, two were female and I'll let you guess about the other one.  After a quick mental calculation, I worked out that you were four times as likely to be encountered by a naked guy as you were a female.
People Roulette – Summary
I'm sure there are some who enjoy the People roulette experience, but I for one won't be recommending it to anyone anytime soon. This is an App that is most definitely not safe for children.