Ruby Royal Casino Review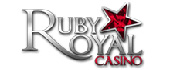 Ruby Royal Casino was launched in 2009 and appears to have been operated by several different owners, mostly clouded in secrecy. In 2013 this was cleared up when Milore Ltd, owner of Grand Parker Casino and Loco Panda, took over the site. The Milore Group has developed into a reputable company since they first started in 2011 and are based on Curacao in the Caribbean islands, holding a Netherlands Antilles license.
Unlike other Milore casinos, which rely on Real Time Gaming Software, Ruby Royal still uses Rival Gaming's software and network. This brings a different look and feel to Milore's portfolio of sites, despite Rival Gaming hosting fewer games than RTG. You can choose to either download the software to your computer or run the casino through your web browser via the Instant Play option.
Currently, there does not appear to be an option to access the casino through mobile devices, although the Instant Play option should be available on phones and tablets which can use Flash software.
Our Recommended Online Roulette Casinos
Ruby Royal Casino Online Roulette Variations
The choices for Roulette games at Ruby Royal are limited to just American Roulette and European Roulette thou plenty to play for real money.
Both games are identical with the exception of the extra zero in the American game and graphics look bold yet a bit cartoony. The table is set at an angle with the wheel rotating rapidly at the head. Even when the wheel turns slowly it tends to blur the numbers, and while this may seem petty can take away from different player's fun of the game as they cannot sweat their ball into a particular spot. Another slight annoyance is the ongoing, droning sound effects which I guess are meant to emulate the background of a casino, although you can turn it down.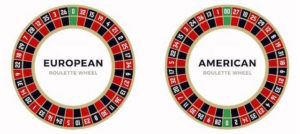 The games themselves play well. You can select your initial betting amount by clicking on the chips along the side of the table, and then choose where on the grid you want to bet. The bet can then be increased by the same amount again by re-clicking in the area. If you want to remove a bet simply click on the Clear button which can be found next to the Spin button used to start the ball.
One cool feature is the grid lights up whenever you move your mouse to place a bet, which is particularly handy outside bets which cover a lot of numbers as you can see what you are actually betting on.
Ruby Royal Casino Review – Games Selection
While Ruby Red's lobby has a simplistic and uninspired design you can easily find all your favorite games using the drop-down menu at the side. There are a number of Slots available including Classic 3 reel games and 5 Reel Video Slots. These all contain multiple winning lines and the Video Slots also feature fun bonus rounds which play like Arcade games. Under the i-Slots category, you can also find some of the early interactive slots games. While the games are entertaining to play it does not appear that there are progressive jackpots available.
Table Games At Ruby Royal Casino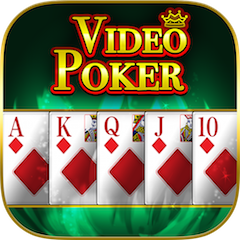 Away from the slots, you can find all the familiar table games including Blackjack, Casino Poker, Craps and Baccarat. Again, like the Roulette games these tables are colorful and tend to lose a bit of realism. You also get those piped casino sounds droning in the background. Unlike most casinos which offer several varieties of the main game, Ruby Royal tends to avoid this however you can find some like a multiplayer Blackjack table. Elsewhere on the site, you can find a few Video Poker titles and Keno games.
Ruby Royal Casino – Depositing And Withdrawing
You can find some solid and well-used deposit options at Ruby Royal.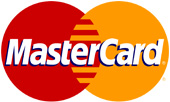 The easiest method for most customers including US players is to deposit using a Credit Card. Both Visa and MasterCard are accepted here, although if you are in the US you should make sure your card permits international payments. Other customers around the world may also opt to use an e-wallet like NETeller or Skrill or pre-payment options like Paysafecard or UKash.
Withdrawals From Ruby Royal Casino Account
Withdrawals, unfortunately, are not as easy at Ruby Royal Casino.
While you can deposit a minimum of $20 the minimum withdrawal is $100. While players who have deposited via NETeller may be able to cash-out that way the others are left with using a Check or Bank Transfer. All withdrawal options are subject to charges and can take at least 10 days to begin processing. This sadly is the way things are for the many US facing casinos, and while US customers may be limited and have few other choices, international players can easily get a better deal.
Ruby Royal Casino – Online Bonus And Promotional Offers
One good thing about Ruby Royal Casino is that they allow you to try out the real money games for free
All new accounts can claim 888 free credits to wager on real games for 30 minutes. While whatever remains of the 888 is removed after the time is up, winnings can be kept up to $100 and is transferred to your real money account once you have made a deposit of at least $25.
The catch here is you need to play-through 30x your deposit and winnings amounts and not only is Roulette play not counted, it can void your winnings. Instead, in order to clear this, you must play one of the games listed in the terms and conditions, of which Blackjack and Video Poker offer the lowest house edge.
After you have tested the site out there is a Welcome Bonus to clear, although this is purely Slots based, or you could skip to the weekly Table Bonus which again does not permit any Roulette play. Thankfully, for what it's worth, Roulette players can take part in the Reward scheme where you earn 1 Comps point for every $1 bet and 1000 points can be traded back into a dollar.
Ruby Royal Casino Review – In Summary
Ruby Royal Casino offers a different experience to other Milore casinos as it has kept the Rival Software. Unfortunately, this is beginning to look very dated compared to the other casino platforms out there and you have a real lack of choices as far as game variants are concerned. If you exclude the American Roulette game, as you should be favoring the near identical, lower house edge European wheel this leaves you with a single Roulette game. The bonuses here are not Roulette friendly at all.