WebMoney Casino Deposits
Webmoney was founded in 1998 in Moscow as a payment processing company. Originally focusing their efforts on customers in the former Soviet Union, WebMoney is now available globally.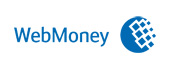 Many currencies are available at Webmoney to make a deposit at online casinos. They include the US dollar, Euros, Russian Rubles and even Bitcoin. WebMoney offer a variety of financial services, the prepaid service being the best option for deposits to online casino sites.
There are a variety of ways you'll be able to finance your WebMoney account, either through a bank or money transfer or at cash-in terminals or offices. You'll sign up at the Webmoney site, where you'll be asked for your basic details including your name, address and e-mail address. You'll be required to verify your e-mail address by clicking on the link in the email the site sends you. You can also add a layer of security to your account by verifying your mobile number. They'll send you a code by SMS message which you'll supply to the site.
Depositing With WebMoney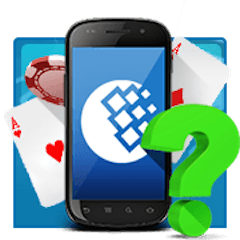 A growing number of casino sites accept WebMoney as a deposit option. If you are unsure if a site accepts this payment type you'll find out by going to the help section of the casino, or you can contact the customer services team.
Deposits At WebMoney Casino – Step By Step
Step 1 – Personal Information
Supply some basic personal details and verify your e-mail address by clicking on a link in the e-mail the casino send you.
Step 2 – Email Confirmation
Go to the deposit page of the casino and click the WebMoney link. You'll be asked how much you'd like to deposit and for the e-mail address associated with your WebMoney account.
Step 3 – Payment Verification
You'll then be taken away from the casino site and onto the WebMoney site, where you'll have to enter your password and verify that you indeed want to deposit funds onto the casino. This will be a secure (https) link, and most browsers will also show you that you are
Step 4 – Casino Funding Page
Having submitted the payment you will be taken back to the casino where you should see the funds in your casino account immediately and start playing roulette for real money. Having signed up you'll receive a 12 digit account number and a prefix based upon the currency you are using for the account.
Advantages Of WebMoney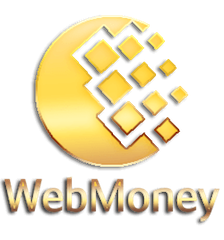 WebMoney is a useful deposit option as the site provides a barrier between your banking details and a casino site. This means that you'll be able to open more than one casino account without ever divulging either your payment card details or account number to these sites. Being a prepaid option you'll find it much easier to set limits when it comes to your casino gambling – having loaded the account you'll not be able to deposit more than this amount.
Many casino players use a digital wallet system like WebMoney as their specific gambling account because of the ease of moving money from one casino to another. This is also useful as you'll be able to take advantage of roulette bonuses and offers at different casinos more easily.
WebMoney Fees And Withdrawals
Important: Check if there are any fees involved when funding your online casino with WebMoney
Having deposited using WebMoney you'll be able to withdraw via the same method. Your winnings from the casino site will be sent directly back to your WebMoney account. From there you'll be able to move the money into your bank account or re-invest the funds at another casino site.
For all transactions, through WebMoney, you'll be charged at a rate of 0.8%. Check the terms and conditions of the casino site to see if there are any charges applicable to either deposits to the site or withdrawals so you avoid paying anything extra.
WebMoney Roulette Deposit Bonus
Remember: Check out the roulette deposit bonus before using WebMoney to make a deposit
Many online casinos offer bonuses when depositing funds. These deposit bonuses are most lucrative when it comes to making an initial deposit when signing up for the first time. These sign-up bonuses are usually based upon a percentage of the initial deposit and are normally given in either the form of a free play at the casino or the funds are added to the account.  Casino bonuses are usually subject to a playthrough requirement. This means that you'll have to play through the total deposit and bonus amount before the bonus is cleared.
Playthrough Explained
As an example, if you were to deposit $100 into a casino offering a 50% deposit bonus with 25 times play-through requirement, you would be given a bonus amount of $50. You would then have to wager a total of $3750 ($150 x 25) at the casino before the bonus is yours. Some sites have different bonus requirements based upon which area of the casino you play.
Games like slots will generally have a lower requirement than table games like Roulette.
Best WebMoney Online Casinos
There are online casinos that offer the opportunity to play roulette for real money using WebMoney.
We have few of the best WebMoney betting sites reviewed by the members of BestRoulette.net. Here are the WebMoney casinos that are worth recommending not only for their ability to accept deposits via WebMoney but with their overall safety, quality, and customer service.
BetOnline – WebMoney Accepted

BetOnline is one of the biggest online casinos in the world
They have easy deposits, generous roulette bonus and a great selection of single zero roulette games to play for real money online.
Check out BetOnline to play live dealer roulette online
Betway Casino – WebMoney Accepted

Betway is another well recognized around the world online casino
Betway offers a large variety of roulette games and it is very popular among players who use WebMoney for their casino deposits.
Check out our Betway to play live dealer roulette online